Customer satisfaction is of the utmost importance to us. Unused/undamaged products can be returned within 14 days of delivery.
All items must be returned in perfect condition with tags still attached. If you wish to return an item please fill out the form on our contact page or request your return electronically by contacting us via email at hello@knitknitz.com. In your email please include your customer order number, which items you would like to return or exchange, the reason for your return/exchange.
** Please do not return items without getting in touch first as we will send you the correct return address.
Pack the items in the original packaging and enclave securely.
Ship with the courier of your choice and ask for a tracking number. You are always responsible for the package until it has arrived safely at Kiro by Kim.
Please note that shipping charges are non-refundable.
Allow up to 10 working days for your returned parcel to be received. We'll send you an email as soon as your return has been processed at us. Refunds take 3-5 working days to reach your account.
If you haven't heard from us after 10 working days of sending your parcel back, track your return below to see where it's up to.
How long will delivery take?
Knitknitz ships to all knit lovers around the world. We understand that you want to start knitting after you made your purchase, therefore we will send your kit(s) within 48 business after purchase. We provide all packages with a tracking number which will be linked with your shipping confirmation.
For more shipping information click here.
Do I get knitting needles with my purchase?
Purchasing a kit will not include knitting needles. Knitting needles are available for purchase on our webshop. For €10 you will receive needle number 9 and needle number 15.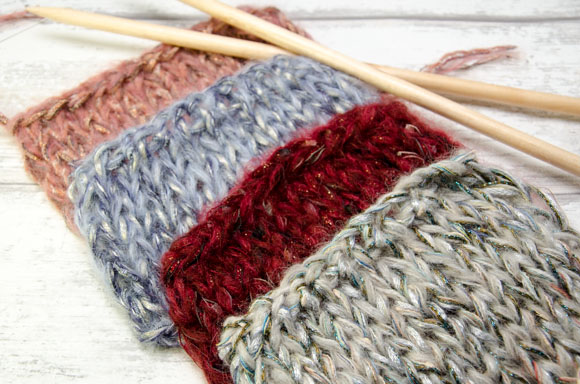 Can I still participate if I have never knit before?
Knitting is for everyone! Don't doubt yourself but dare yourself. Everyone can knit and especially because all kits include personal instructions from me and a printed instruction pattern that are understandable and easy to read.
Can I buy patterns separately?
No, we do not sell patterns separately. The patterns are exclusively made for our kits and are only available when purchasing a kit.
Specific custom order/HELP a kit that I want is sold out
Knitknitz offers exclusive custom-made designs/combinations. If you have any designs or wishes that you would like to realize, then don't hesitate to contact us by sending us an email or by using the form on our contact page.
Are you interested in a kit that is sold out? No worries! Depending on our stock of yarns we may are able to combine a new kit for you.* Please contact us by sending us an email with your wishes or by using the form on our contact page.
Note that limited edition and sale kits have a limited quantity of stock, so buy now or cry later!
Does Knitknitz have workshops?
Need extra help? Knitknitz will organize workshops where Kim herself will be present to not only teach knitting but also to help all clients, answer all questions and to learn you some interesting tips and tricks.